Dashboard
Get a general view from all the vehicles in your workshop to allow a better analysis from your fleet management.
Fleet
The fleet app is associated with the workshop app.
This way you can have a more detailed analysis from each vehicle.
Worksheets Analysi
When you access to the Worksheet there is a panel of hour sheets where you can visualize and manage the progress of your work.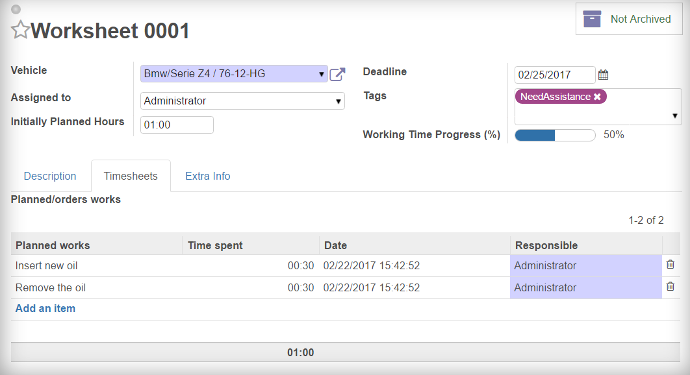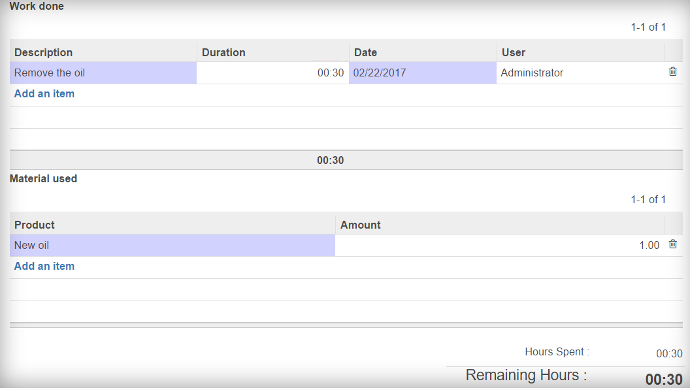 Worksheets Analysi
Get a more detailed view about the work and used materials.
The app helps you organize better your time by showing how many spent hours and the ones that you have to make.