Organize events that fit your audience
---
An events management platform capable of dealing with any type and scale of events.
The app has all the aspects of an event organizer, from organization to tickets sale to visibility and promotion.

Conferences
Webinars
Festivals
Classes
Charity
Exhibit
Organize calendars and manage speeches
Easily coordinate content from your event
Add a proposal from to the event page to allow visitors to send and nominate speeches.
Organize the process of validation or presentation of each event and schedule in minutes.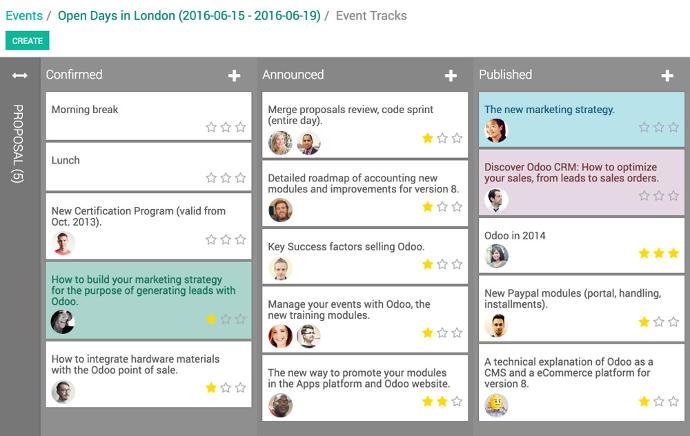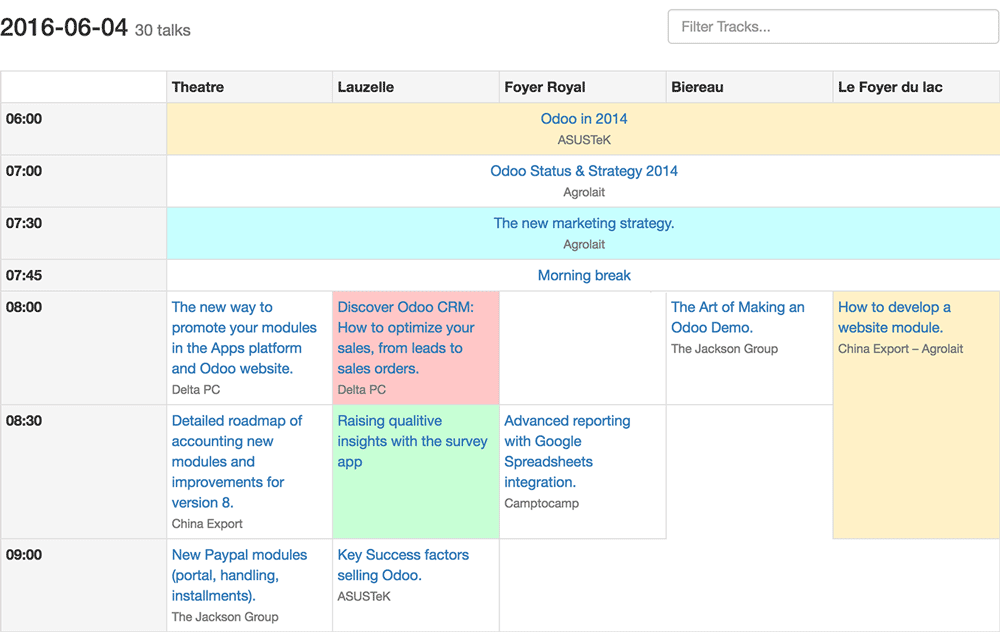 Show the event agenda directly from your website with a clean as solid design.
Allow visitors to search easily, scroll to your events and easily filter by date, tags and speeches.

Sell tickets online
Automatize the process of registration and payment
Manage event register and ticket sales.
Choose the payment methods.
Define special conditions like tickets prices, participants rewards, etc.
All you need to increase the level of the event and manage the guestlist in one place.

---
Google Analytics
Monitorize events analysis in each step of the process
Odoo with Google Analytics is automatically configured to locate online cart, online check out, call-to-actions, etc.

SEO
Increase your visibility and attract more audience
SEO tools are available directly in Odoo, no configuration needed.

Attract sponsors
Sell sponsors of events and promote your partners
Manage old and new sponsors
Add sponsors to the events and publish them based on the sponsoring level.